A/C
alloys
Cruise control
Diesel
electric windows front & rear
Lowered Floor
Manual
Privacy glass
Rear parking sensors
Winch
---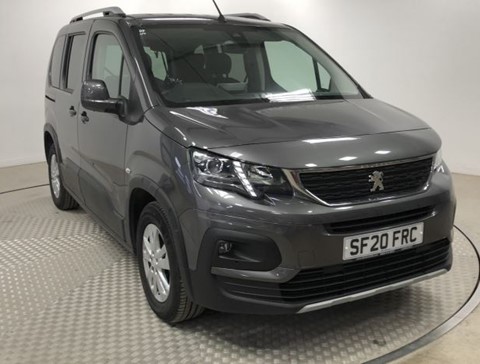 Request a Callback Today!
Interested in the Nearly New WAV Peugeot Rifter 1.5D 100Alu RE manual?
This nearly new Rifter is in a grey metallic paint, the seating layout is 1 rear seat plus wheelchair position , it has a wheelchair winch to help with accessing and exiting the car with a wheelchair. It also has rear  parking sensors and privacy glass the conversion has a fold flat ramp as well.
The new Rifter includes the Peugeot multimedia system with Apple Car play.
Only £695 on the Motability nearly new Scheme.
https://offers.peugeot.co.uk/choose-your-peugeot/configure-rifter/allure
Ask about Express delivery.
Click and Collect available during  lockdown.
Call Matt Hawkins  tel 01978 313355
Vehicle Details
Registration Date: 11/03/2020
Engine: 1.5 diesel
Gears: Manual
Mileage: 1700
Seats: 3 plus wheelchair
Internal Head Height: 145cm
Access: Ramp & winch